New Technology Options for Chemical Recycling of Carbonaceous Waste
Plastic packaging is omnipresent, but its disposal is difficult. A part is processed into recyclates. Nonrecyclable plastics are disposed of in landfills or incinerated according to region. An alternative to waste incineration is chemical recycling. The Fraunhofer IMWS in Halle (Saale) is researching new technologies for chemical recycling that can also contribute to reuse nonrecyclable plastics and thus reduce CO2 emissions.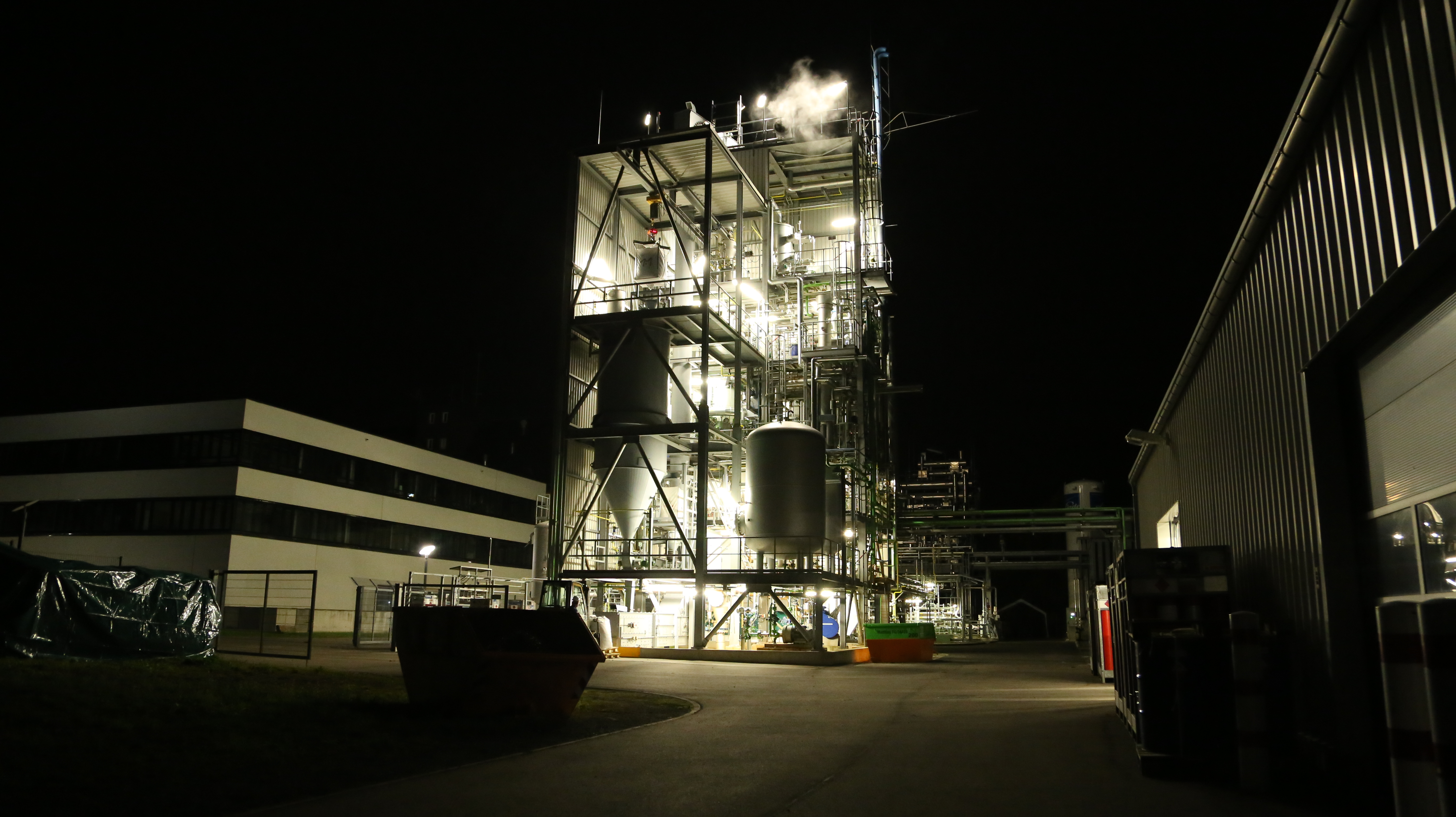 According to the Federal Environment Agency, every German household produces approximately 600kg of waste per year. In addition to organic waste, glass and paper, this also includes packaging, most of which is made of plastic. But although the recycling rate in Germany is increasing, only a small proportion of the plastics generated in households is being recycled. Also, some plastics, such as mixed or contaminated plastics, cannot be recycled with current recycling technologies. Therefore, a large amount of the plastic waste still is incinerated.
Chemical recycling, which allows plastics that are currently not recyclable to be reused, offers an alternative or supplement to conventional recycling technologies. Thermochemical processes are used to produce synthetic gases and oils from these plastics. These are in turn used by industry or used to replace fossil raw materials in the production of plastics.
With its project "Chemical recycling of carbonaceous waste - mono-waste gasification with optimised slag-bath gasifier", the Fraunhofer Institute for Microstructure of Materials and Systems IMWS in Halle (Saale) is presenting new technology options. The intention is to produce a synthetic gas consisting of carbon monoxide and hydrogen that can be further processed into various chemical products. A gasification process based on slag-bath technology is to be further developed for this purpose to thermomechanically convert plastic waste. In addition to this carbonaceous waste, other carbon-containing residues such as petroleum coke, various pyrolysis cokes or biomass residues are to be used in the process.
The development of this new, adapted gasification process occurs in various stages. The knowledge that has been gained to date with fossil input materials serves as the starting point. Building on this, new approaches and ideas in burner technology, process control and preparation are used to pave the way towards a new technology.
The project, which started in 2020 and is funded by the Saxony-Anhalt Investment Bank and the European Union, provides results that, among other things, form a reliable basis for the planned process scale-up. For implementing these advances to industrially relevant scales, the Fraunhofer IMWS cooperates with the Institute of Energy Process Engineering and Chemical Engineering (IEC) of the TU Bergakademie Freiberg.
By recycling problem waste, such as mixed plastics, sorting residues or biowaste, within the framework of this new gasification process, the project contributes to solving the global waste problem. The amount of plastic waste is reduced, which also reduces the CO2 emissions. In addition, the project supports the transformation of the Central German chemical sites towards Chemistry 4.0.