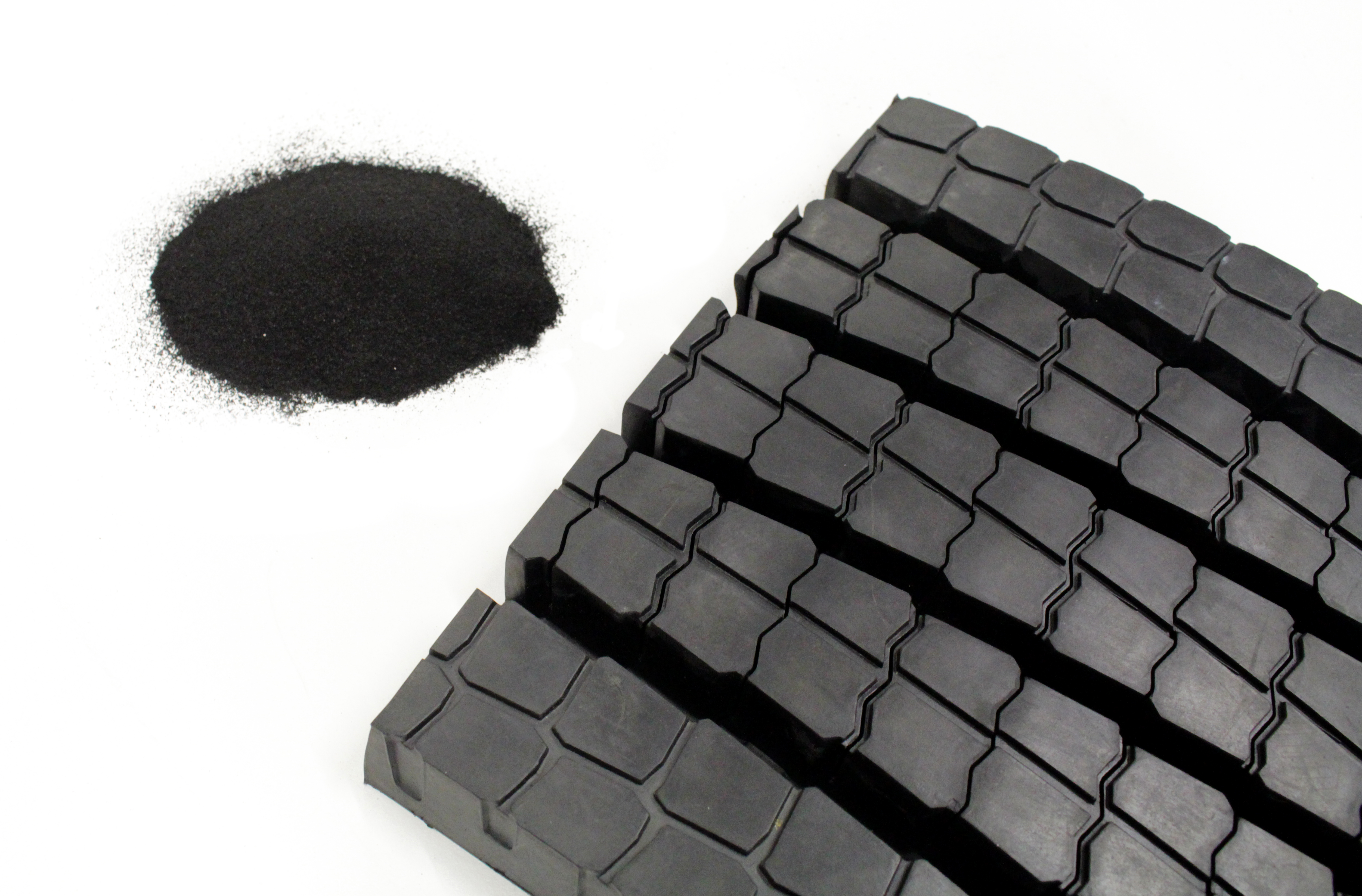 Tyres influence fuel consumption, the braking power and vehicle performance in wet conditions. Tyres are a cost factor – and since November 2012, they must bear a European label stating their rolling resistance, noise level and wet grip. Dynamic-mechanical measurements for assessing tyre treads are therefore needed. The Fraunhofer IMWS offers industry these, primarily for the development of new and remoulded or retreaded tyres.
In recycling the treads of truck tyres are removed first, rubber powder is produced. New treads are then attached to the tyre carcasses. We research methods for reusing rubber powder in new treads. Around 40 percent of trucks have remoulded tyres, reported the Head of the IMWS Polymer-Based Material Design unit, Prof. Mario Beiner: »These should run optimally, i.e. they must be fuel-saving, durable and have good grip.«
The objective of his team is to determine tyre mixtures, including rubber powder component, for optimum rolling resistance, wet grip and abrasion. The Fraunhofer IMWS uses reliably predictive laboratory tests at different load frequencies and temperatures to determine how the composition and production parameters of affect the recycled treads.
The partners include manufacturers of rubber powders, of tyres and treads for trucks and high-capacity dump trucks and several tyre remoulders. The Fraunhofer IMWS does not only offer dynamic-mechanical measurements and tests on synthetic or natural rubber to the tyre industry, however. »We can determine temperature-dependent softening or even damping behavior for elastomer-based materials for all kinds of different applications«, emphasized Mario Beiner.