"Digitalization is the key to the future!" At the Fraunhofer Institute for the Microstructure of Materials and Systems IMWS in Halle (Saale) Dr. Dominik Lausch and his team have developed an innovative technology linking modern sensor technology with neuronal networks. Based on this work and together with his colleagues he founded DENKweit GmbH. In an interview he explains the idea behind the innovation – which is incredibly simple.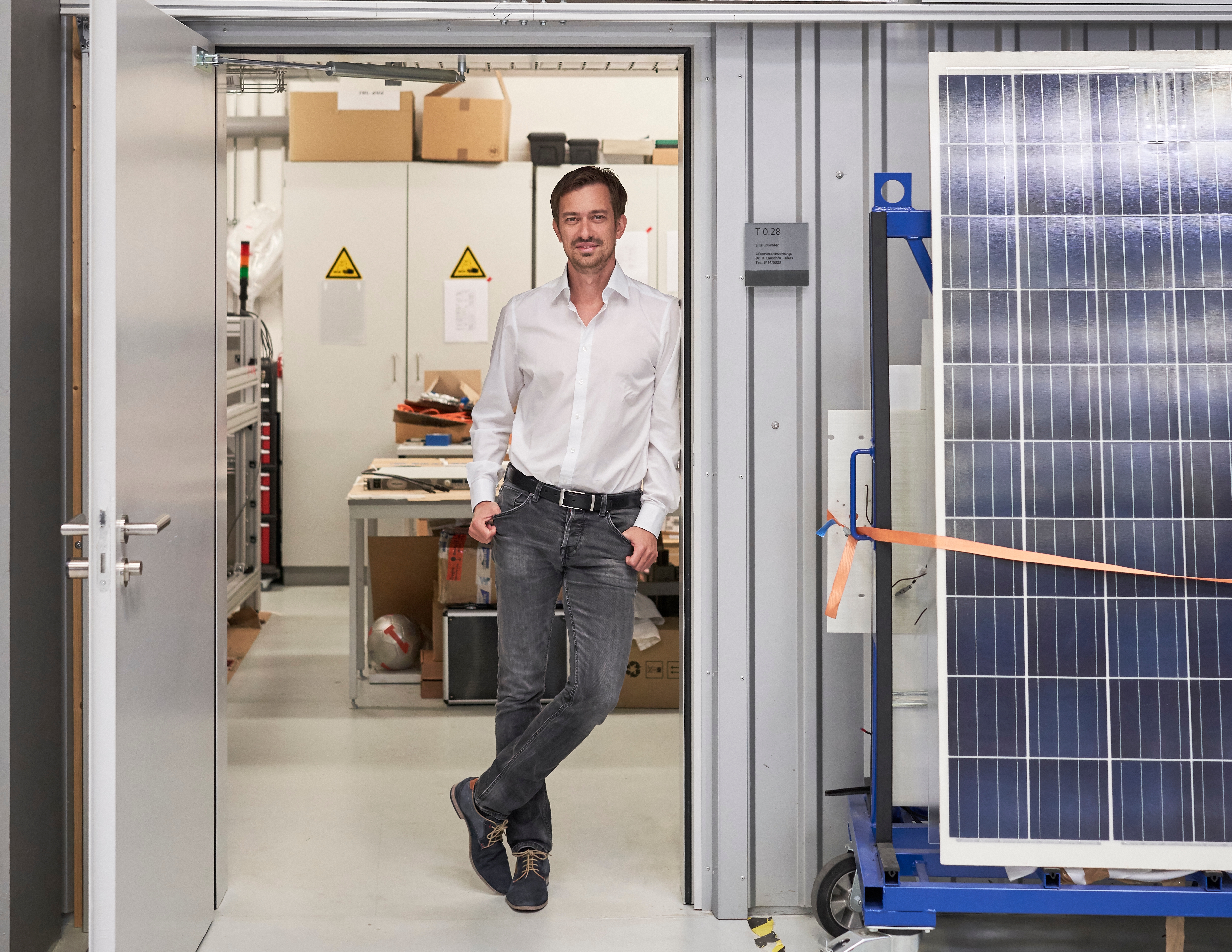 You are the Managing Director of DENKweit GmbH, a spin-off from the Fraunhofer. What does your work for the Fraunhofer-Gesellschaft mean to you?
There is a multitude of research fields at the Fraunhofer. The Fraunhofer offers attractive programs and hence unique opportunities: I originally signed up for the Fraunhofer INNOVATOR program. A spin-off was my first declared goal. With the focus on clear answers and simple applicability we really are ready to take off at DENKweit!
This is also borne out by the fact that in 2019 your company received the IQ Innovation Prize Central Germany.
Our technology is already capable of providing effective quality control for battery cells in electric cars. It is possible to search for malfunctions in a non-destructive and contactless manner in real time.
How does that work?
The flow of electricity in a battery generates a magnetic field and hence a magnetic fingerprint. Electrical defects alter this magnetic field. With our measurement data, we can infer the existence of these changes, i.e. the defects. Given that we can also study individual battery cells, we can take on a current problem affecting e-mobility. Up to now if a defect was suspected, the entire module would have to be removed and analyzed in a laboratory. But our method can also be applied to other electronic components such as solar modules.
Your promise: revolutionary technologies and more efficiency in future markets. Photovoltaics included. As a scientist and entrepreneur, what is your view of the future?
Photovoltaic technology is an important building block of our energy future. We need alternative suppliers of energy. In my view, however, politicians in Europe haven't woken up, haven't set the right priorities: Many people don't understand the future. Here, recognizing that digitalization is the key is essential.